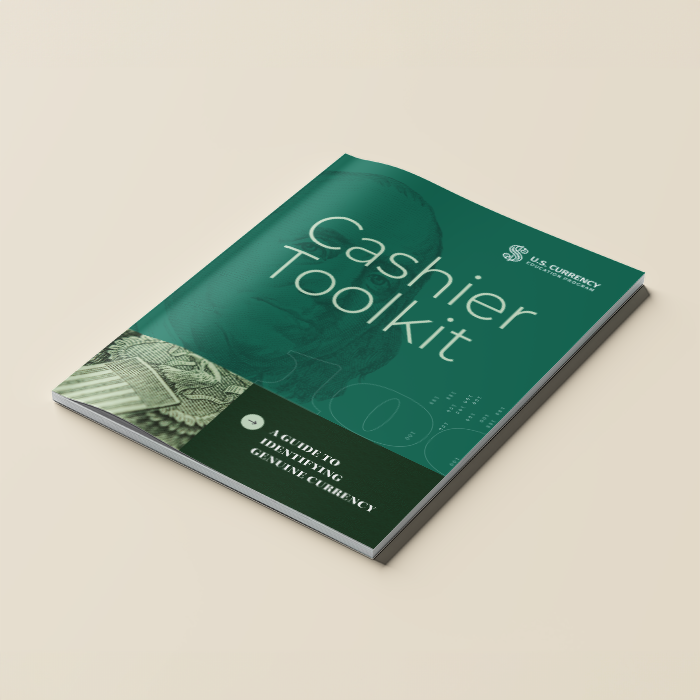 Cashier Toolkit
A Guide to Identifying Genuine Currency
This guide is a training resource for cashiers who need to learn how to authenticate Federal Reserve notes. The information in this toolkit can be used to determine whether currency is genuine.
Is that authentic currency?
Details for cashiers about specific denominations
The U.S. government redesigns currency to enhance the security of banknotes, but it's not necessary to trade in your older-design notes for new ones. All U.S. currency remains legal tender, regardless of when it was issued. No matter how technologically advanced a note's security features are, your help continues to be the best line of defense against counterfeiting.
The toolkit provides detailed information about the security features of the current-design $100, $50, $20, $10, and $5 notes. In addition, the toolkit contains links to resources that provide detailed information about the security features of older-design notes.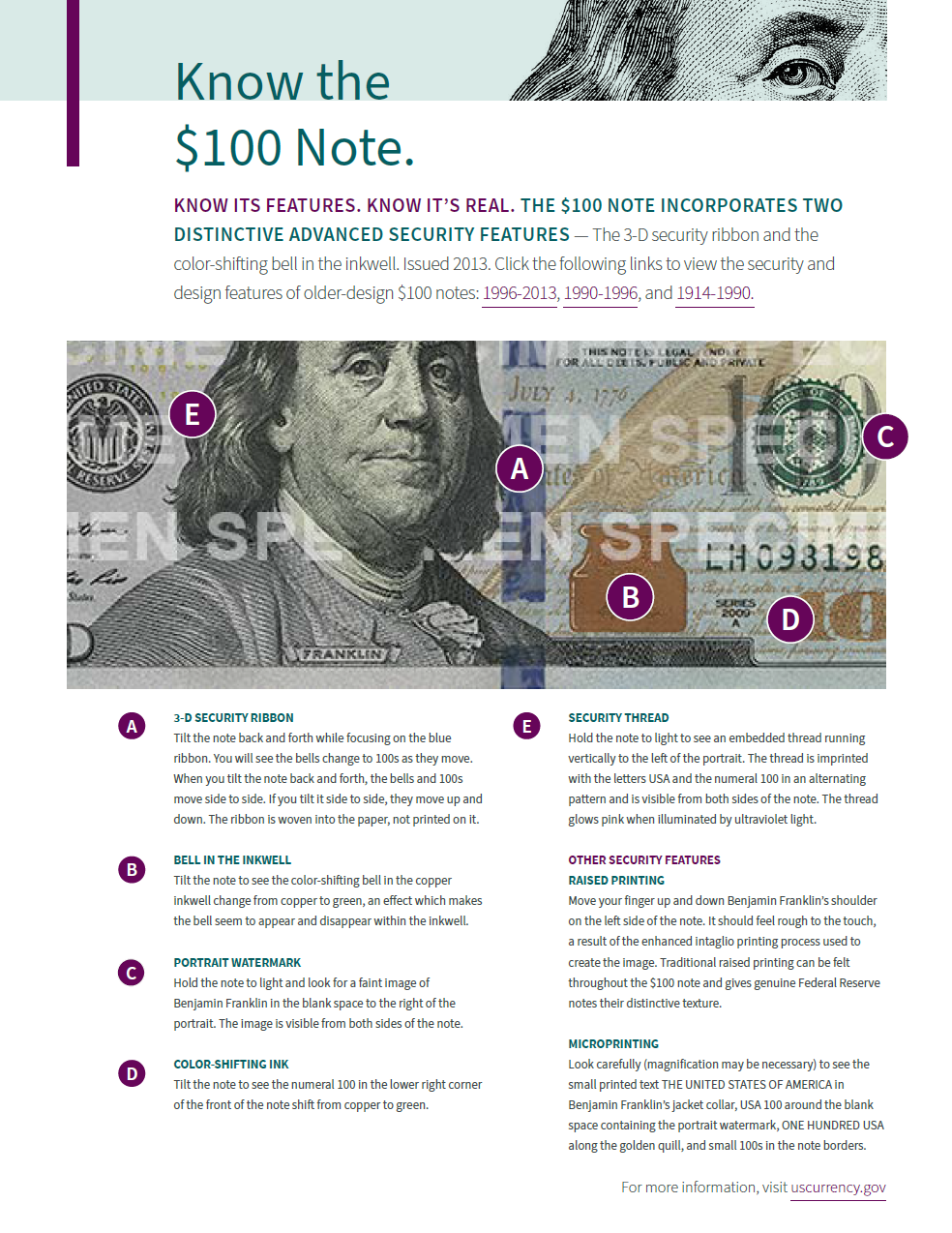 Tips to spot easy-to-detect counterfeit notes
Take a quick glance at currency when you receive it.
If it has foreign writing on it, it could be fake.
If it has "For Motion Picture Use Only" or the word "Replica" on it, it could be fake.
The best way to determine whether a note is genuine is to rely on its security features. If you think you've received a counterfeit note, follow your organization's counterfeit-reporting procedures before notifying your nearest U.S. Secret Service Field Office.
Additional Cashier Resources
Training Course
Take our online training course designed to help cashiers learn how to spot the security features in U.S. currency. The more you know, the less likely you are to accept counterfeit notes.
U.S. Currency Education Website
Explore this site for more information and training resources on authenticating current and older styles of U.S. currency.
Reporting a Counterfeit
For more information on how to report counterfeit currency, visit the uscurrency.gov Report a Counterfeit page.
Cash Assist App
With Cash Assist's suite of tools, you can learn to quickly locate and understand the security features of the cash in your hands. Use your phone's camera, accelerometer, and more to help you make decisions.