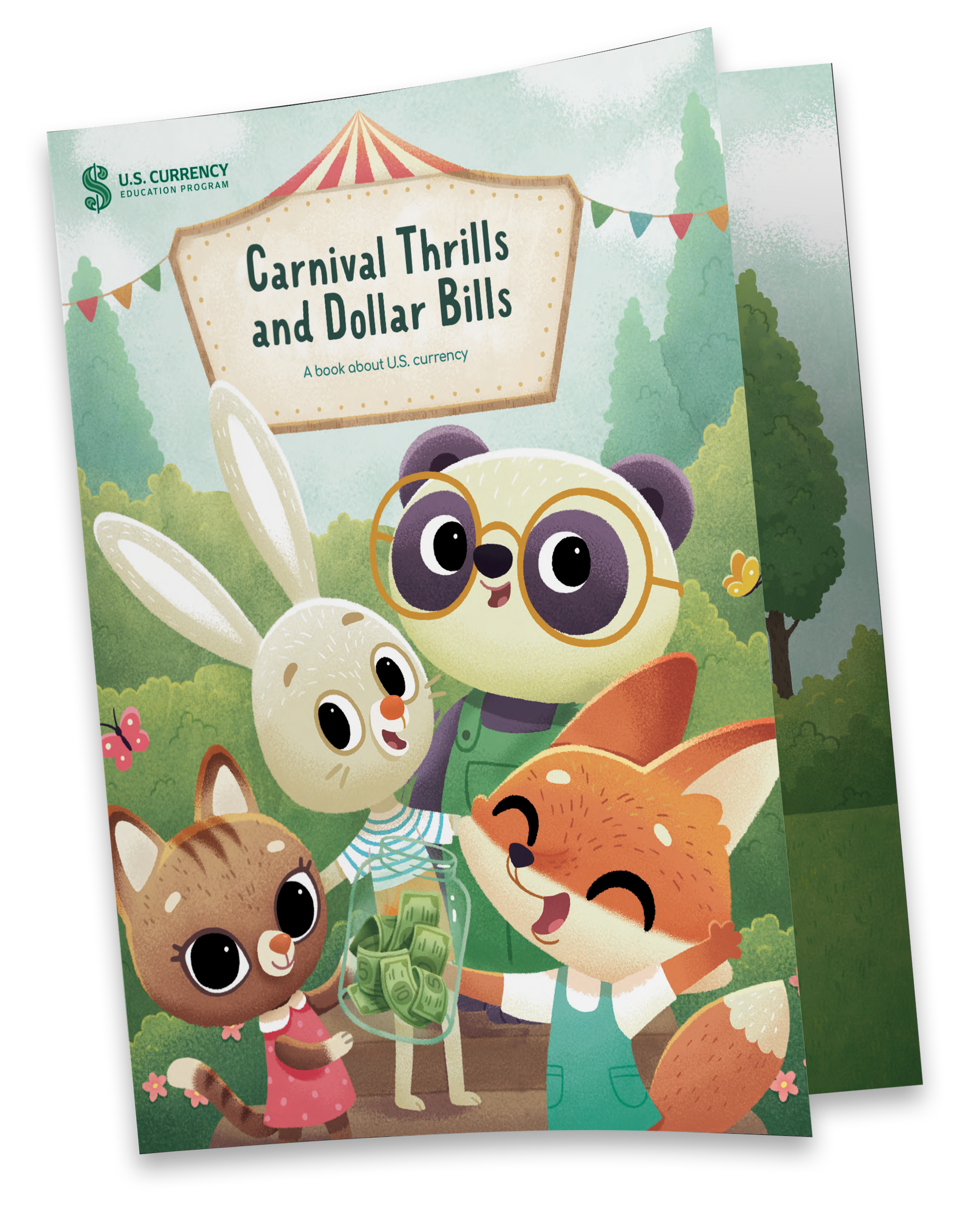 Carnival Thrills and Dollar Bills
A book about U.S. currency
Take a trip to the carnival without leaving the classroom! Carnival Thrills and Dollar Bills is an engaging story that makes learning about U.S. currency exciting for elementary students.
Carnival Thrills and Dollar Bills is a fully illustrated book that introduces 1st – 3rd grade students to the unique features of Federal Reserve notes. The characters in the book journey through a nearby carnival, where they discover the similarities between the attractions and U.S. currency security features. Challenge students to find all the hidden objects in the book to strengthen their visual perceptiveness and observational skills.
The downloadable version of Carnival Thrills and Dollar Bills is 508-compliant and is optimized for reading on a monitor or projecting on a screen. Single page, printable layouts are also available to download in English and Spanish.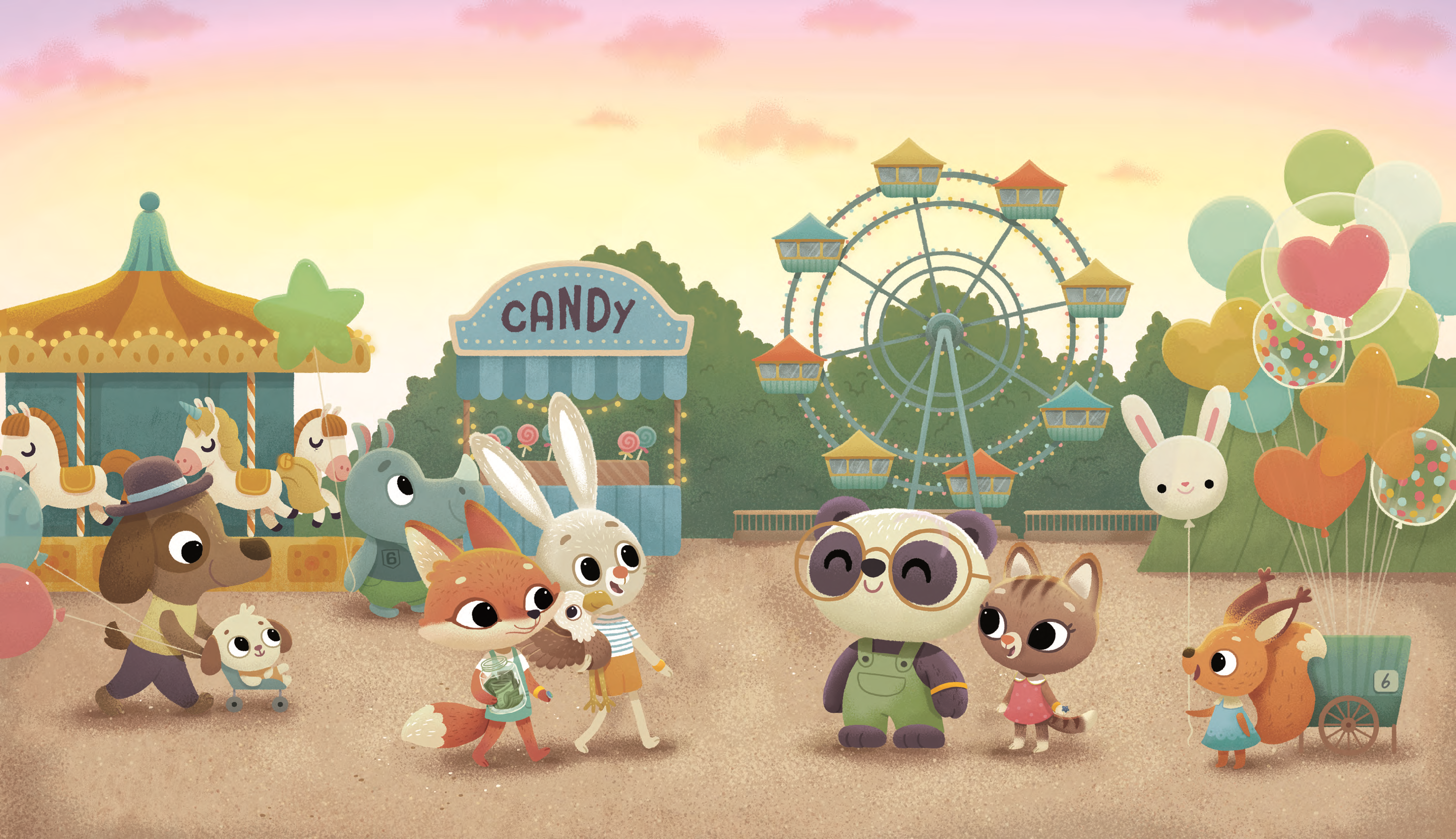 Can't find all the items hidden in the book? Download the answer key.
Additional Resources
An interactive learning experience that your students can navigate on their own or with help.
The Money Adventure mobile app is here to teach the next generation of cash users about U.S. currency.
Find fun, engaging activities that will help students better understand the currency in their pockets.