For Educators
Cash Codebreakers:
An Algebra Adventure
Cash Codebreakers is a free educational game that uses interactive puzzles and algebra problems* to help middle school students learn about U.S. currency. To escape the money museum, they'll need to solve seven puzzles in the exhibits and create a magical $100 bill that will serve as their ticket out of the facility.
*Algebra problems will automatically be adjusted to the student's level of difficulty, based on how quickly they solve the equations. Or choose classroom mode so all your students can solve the same problems as a group.
Experiencing issues with Cash Codebreakers?
Report issues here and help us make our site better.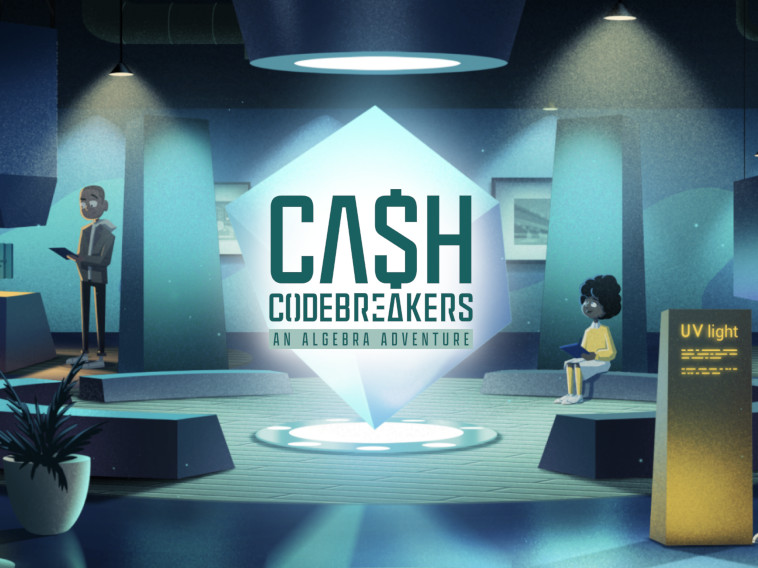 Your students will learn about U.S. currency security features and sharpen their algebra skills by solving seven puzzles to escape the museum. Download the teacher's guide (PDF) for full instructions